Changing
The way you think about quantity surveying
Half of our clients have outsourced to us for over 10 years
Disrupting
The contractor support sector!
We are working to change mindsets in project administration resources
Welcome to the Quantum Group
The Quantum Group comprises a wide range of disciplines available to anyone in the construction sector. We take pride in the fact we aim to achieve excellence by providing thorough, precise and assertive assistance.
Over 20 years
- that's how long we've been helping contractors.
Managing Director Stephen Pilling explains Quantum Group's unique disciplines and benefits for contractors and sub-contractors in his regular video blogs.
Read our latest blog updates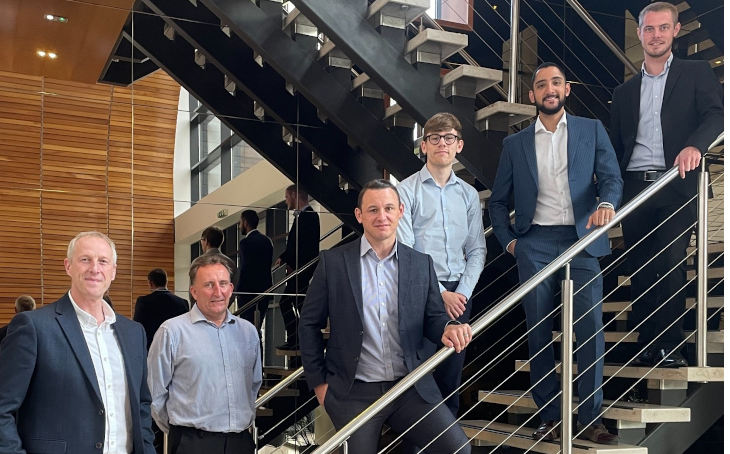 Quantum Group invests in next generation
Pontefract-based quantity surveyors the Quantum Group have strengthened their team with the appointment of a young construction professional and investment in the development of another key team members.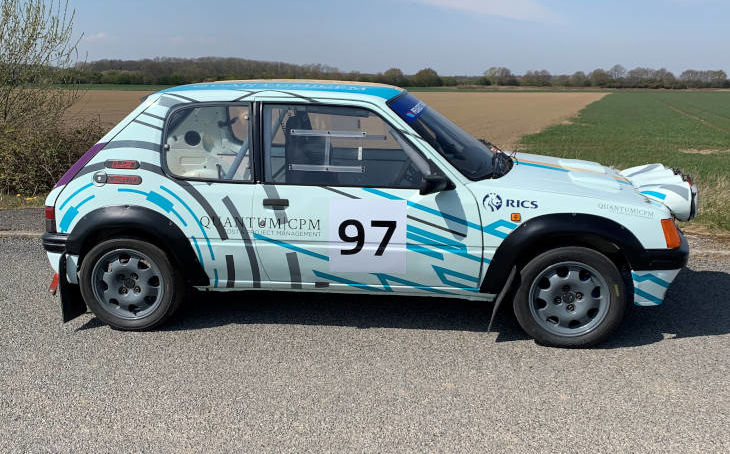 Quantum take new 'company car' for inaugural run!
Not every company can claim to have a classic 1980s/early 90s sports car on their fleet, but with the Peugeot 205 GTI lovingly restored by Quantum Group director Stephen Pilling now back to its former glory, this company of quantity surveyors and contract specialists most certainly can.
Your dependable construction contracts partner
With offices in Leeds and Manchester, Quantum Group offers a range of specialist services to the construction industry that are fundamental to the success of building projects.
Our quantity surveying services are valuable throughout the construction process, taking the developer plan and design proposal to the finished building while ensuring clients can realise their goals in an acceptable timeframe and with optimum value.
With a team of RICS qualified quantity surveyors, we can assist from the early stages of contracts being drawn up, estimating, tendering and procurement - all these services help clients, Contractors and Sub-Contractors to ensure the project gets off on the right foot.
Throughout the construction contracts, our services help Contractors and Sub-Contractors stay on track. We can manage all those important parts of the contract administration which are essential in meeting contractual obligations, including in relation to monthly variations, progress reporting, claims deadlines and the processes that must be followed.
We complete our support as the contract nears completion by providing assistance with final accounts submission, project ledger management and managing retentions to ensure Contractors and Sub-Contractors are fairly rewarded for their work on the project.
All these QS services are designed to help our clients manage contracts in the most efficient and harmonious way - but we also know that even with the best intentions, things don't always go smoothly.
That's why Quantum Group provides specialist services for resolving construction disputes. These are designed to give Contractors and Sub-Contractors professional representation in formal and informal dispute resolution proceedings, utilising our extensive experience and understanding of construction law to reach an agreement or resolution.
Quantum Group offers the clients the benefit of our experience in formal dispute resolution procedures such as arbitration and adjudication, and in the less formal but more commercial approaches of negotiation, mediation and conciliation. Our aim is always to work in the best interests of our clients, supported by our legal specialists, either by pursuing or defending dispute matters and, should full legal proceedings be required, we are able to act as expert witnesses.
What is consistent across all the services we provide is our commitment to high professional standards, which is reflected in our membership of the RICS.